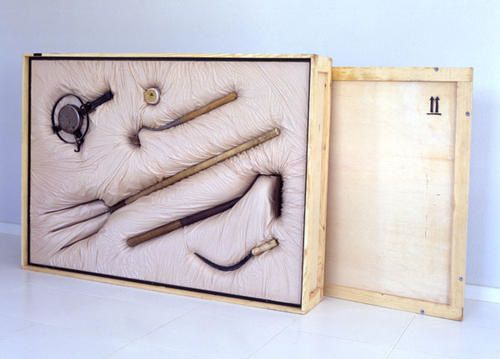 Gerard Williams "Ayelo de Malferit" 1990 wood, fabric, objects
49 5/8 x 35 27/32 x 8 21/32 inches (126 x 91 x 22 cm)
Courtesy Parker's Box, New York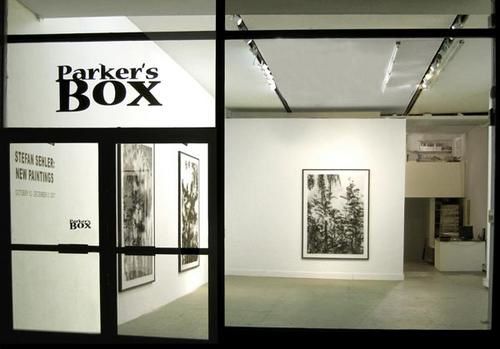 General view of the gallery during a recent exhibition:
"New Paintings, Stefan Sehler" October 12 - December 2, 2008
exhibition view, Parker's Box Courtesy Parker's Box, New York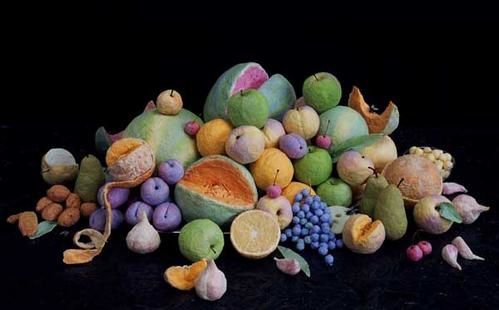 3.Caroline McCarthy "Still Life" 2002
lambda archival print, framed photograph of wet toilet paper sculpture
23 1/2 x 31 1/2 inches (60 x 80 cm)
edition 4 of 6 Courtesy Parker's Box, New York

"Parker's Box was launched in 2000 with the aim of tapping into the creative energy of Brooklyn, while providing heightened visibility or first exposure in the New York art world for a number of artists from overseas. The gallery has featured the work of Brooklyn artists like Steven Brower and Tim Laun while also showing significant emerging European artists such as Virginie Barré, Simon Faithfull, Caroline McCarthy, Gerard Williams and Bruno Peinado.
The gallery is committed to championing the work of both American and overseas artists whose practice and attitudes are innovatory while being instilled with curiosity towards both the mechanisms of the contemporary world, and the mechanisms that can operate within a work of art.
Parker's Box has also gained recognition for a number of experimental projects, involving the work of gallery artists and others, such as the Paris-Brooklyn Exchange project (2001), or "Up In Arms", an exhibition of weapons made by artists that coincided with both the 2003 Armory Show, as well as the invasion of Iraq by the USA (included Andisheh Avini, Chris Burden, Tim Laun, Philippe Meste, Sylvie Reno, and Tom Sachs). Another such memorable event was IAM5! (Parker's International Art Market) in 2005. In this inverted Art Fair, artists represented their galleries and manned their own stands. (included projects by Nayland Blake, Diana Cooper, David Hammons, Oliver Herring, Brian Maguire, Joyce Pensato, Guy Richards Smit, Cheyney Thompson, Nari Warde)."
Hélianthe Bourdeaux-Maurin
Associate Director
Parker's Box
193 Grand Street
Brooklyn, NY 11211
Tel: +1 718 388 2882
Fax: +1 718 388 2882
OUR WEBSITE:
www.parkersbox.com
UPCOMING EXHIBITION:
"Edith Dekyndt"
10 October - 30 November, 2008
**OPEN FRI, SAT, SUN, MON, 1-7pm and by appointment**